Hi
Just for a bit of Monkey fun I started this thread as I know quite a few of you get out and about I expect you could add a few monkey pics of your own. Just to start off here are a few of mine.
Please only add Photos that were taken in the wild!
Sorry in advance for some of the poor pics but a few are photos of photos which I don't have on disc, due to not haveing a computer or anything of the like at the time.
Pretty sure I might have some of the species wrong but they are mostly labeled as what I was told they are at the time.
So from the Kruger National Park in South Africa:-
Chacma baboon
Papio ursinus
Vervet Monkey
Chlorocebus pygerythrus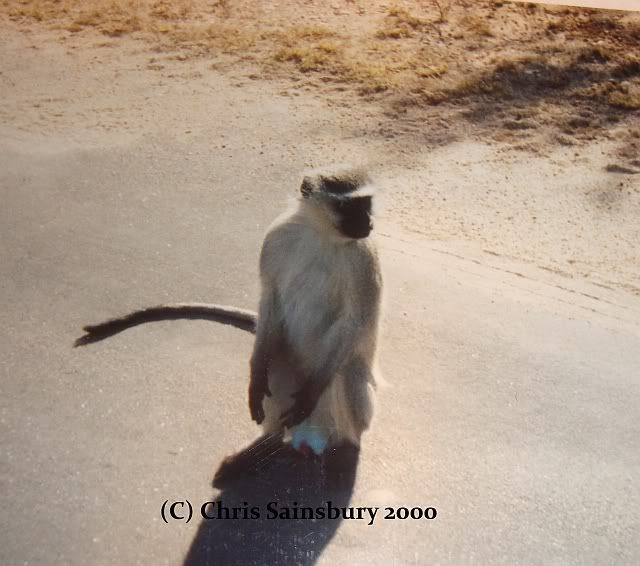 From the Amboseli National Park & Lake Nakuru National Park in Kenya
Grivet monkey
Cercopithecus aethiops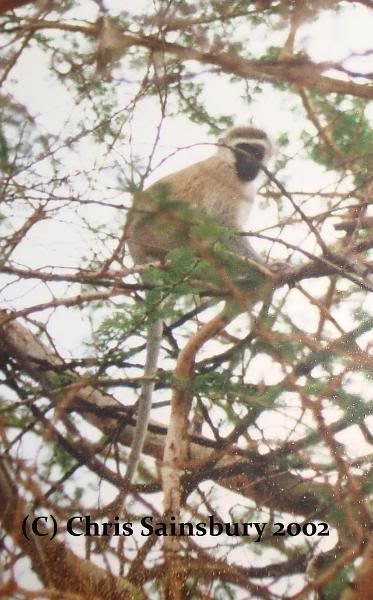 Olive baboon
Papio anubis
From Frasers Hill in Malaysia
Silver leaf Monkey
Trachypithecus cristatus
From Tangkoko National Park in North Sulawesi
Crested Black Macaque
Macaca nigra
Spectral Tarsier
Tarsius spectrum
From Bako National Park in Borneo
Long-tailed Macaque
Macaca fascicularis
Proboscis Monkey
Nasalis larvatus
From Semenggoh Wildlife Centre in Borneo
Orangutan
Pongo pygmaeus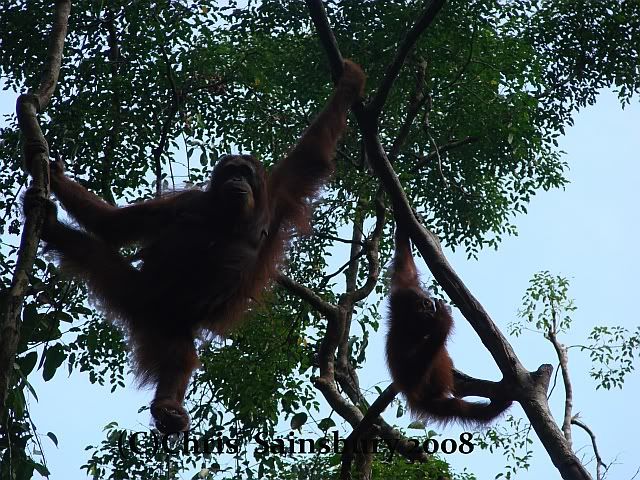 Ok so my last one is abit of a white lie as the adult Orangutan is one that has been reabilitated into the wild so is infact semi wild. That said the young one was born to this mother outside of captivity so is technically clased as being fully wild. A great success story for the Semenggoh Wildlife Centre.
So come on don't be shy post up your pics. Ibet there are a few who have been to see the larger primates or some from the America etc.
All the best
Chris
BTW Photos of Bill Whyle do not count!