Hi,
the posted link is good, but the paper maybe hard to understand if you lack basic experience with the actual species.
Cupiennius shows quite distinctive markings in the three bigger species that are commonly around in the European pet trade (C. coccineus, C. getazi, C. salei).
Coloration is a neglectable feature, though.
Take a look at the ventral side of the abdomen and you should find a black stripe, indicating C. salei.
This is C. getazi:
Cupiennius getazi
, cb subadult
female
- orange-morph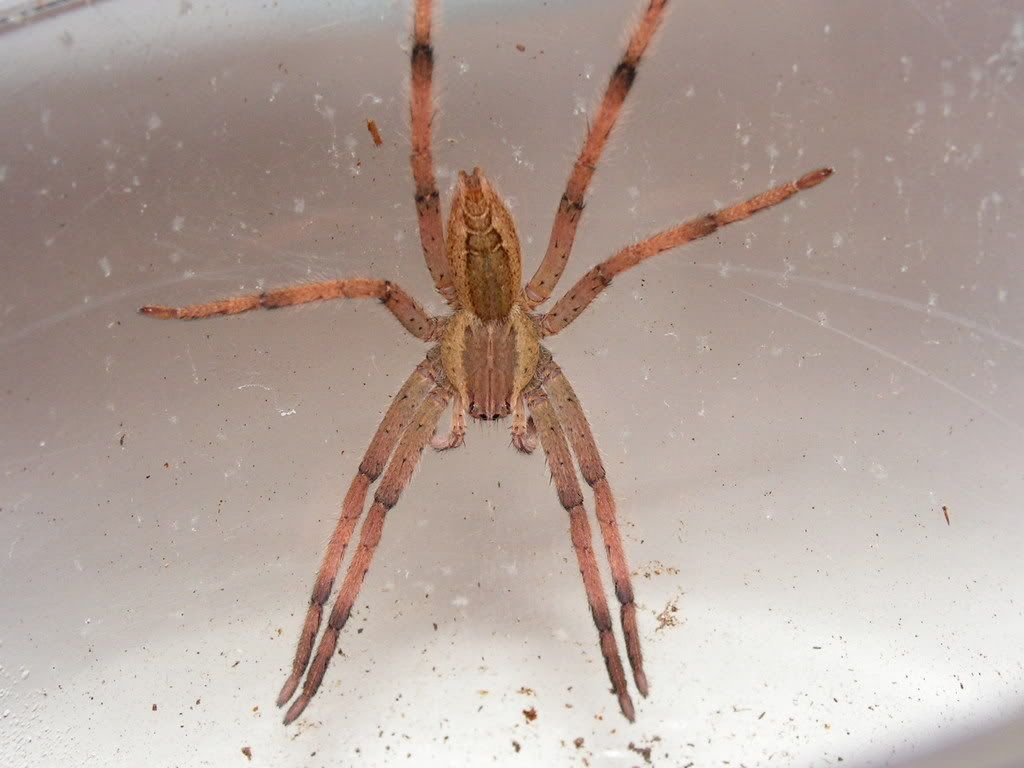 Cupiennius getazi
, cb subadult
male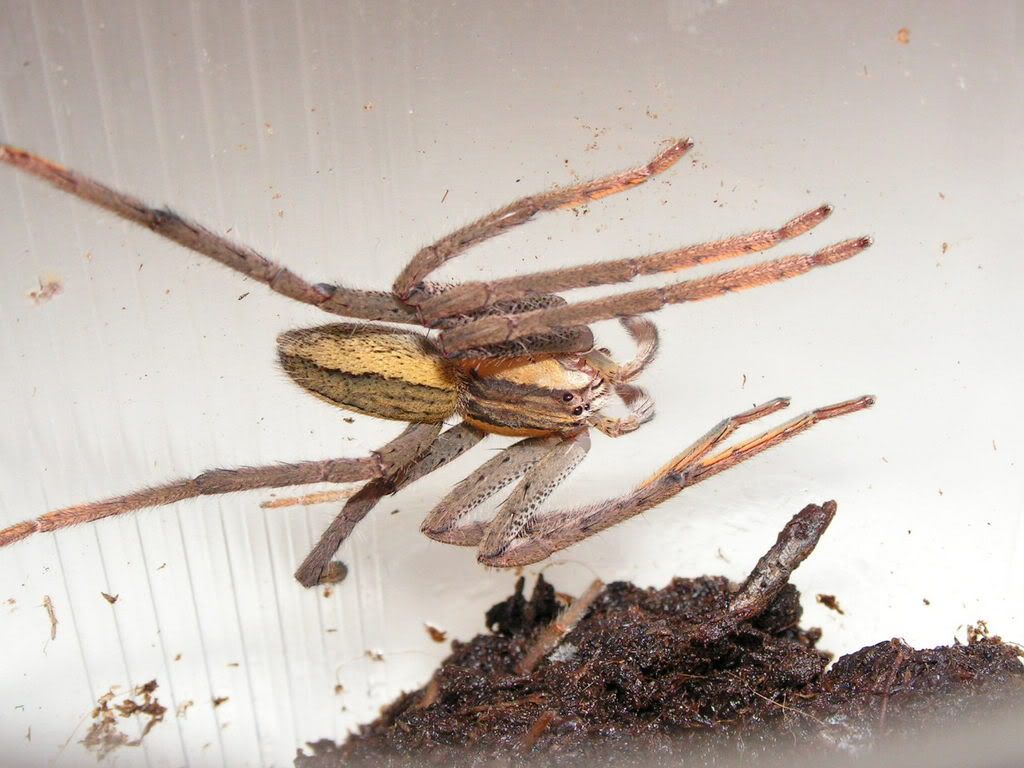 You may further want to have a look into this:
DEARGE "Arachne" issue 2003-6-08
While written in german language itīs containing an extremely good overview about Cupiennius and is showing colour pictures of several more different species and coloration forms.
Greetings,
Stefan