Blue Tailed Damselfly the commonest species round here and probably the rest of the UK for all I know.
Normal form hiding in grass.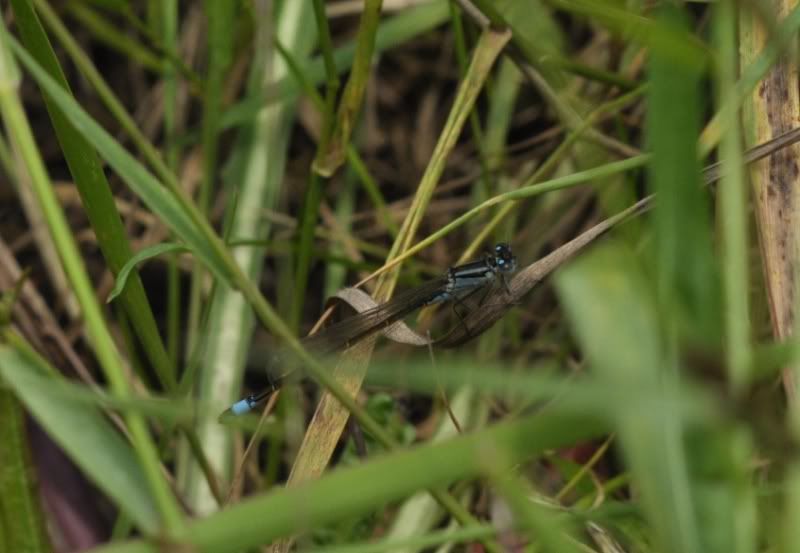 "infuscans-obsoleta" morph on a early marsh orchid's old flower spike.
Only ever been banned from two Forums so far (But Tescos is still in the lead)


A thought crime a day keeps the padded cell away!!
Tidy, Access, Evoke!!